I'm the Founder, Visionary and CEO of Enchanted Makeovers. I'm also a wife, mother to four wonderful adult children, a storyteller and a person who went through homelessness as a child. I'm a flea market fanatic who loves to rescue grandmas old treasures and use them for a greater purpose.
I'm on a mission to not only bring women and children in shelters dignity but also to inspire our village of donors and volunteers to dream while they're awake, heal their hearts and to find their voices. Through our transformative programs, women and children in shelters, as well as volunteers and donors are introduced to a way of life, a way of thinking that helps to shift their outlook about their lives and possibilities for the future. A path is created for creativity, self-expression, and worth. They can finally go to bed and dream and wake up with hope.
At Enchanted Makeovers, we transform long term shelters for women and children into places of peace and possibility. We do this through our 6 core programs below. Click to explore!
How I Can Personally Relate
From the woman rebuilding her life in a shelter to the volunteer/donor trying to hold it all together and heal her past too, I do understand. I battled homelessness as a child, so I know how it feels. I've also battled the regular struggles women face. The truth is, we're not all that different. We all know heartache, shame, guilt, rejection, the nights where we feel maybe we should just give up. I hear you crying. Please begin to forgive yourself. I know it's was hard and so painful the decisions you had to make. I will never judge or turn away when you want to share your story. Please know I am fighting for the 9-year-old girl in me AND you. We are moving forward together. I will promise all of you to be a voice for you and yes, myself. I will fight for all that brings you light, hope, and dignity. Remember this, We are Warriors! YES! Warriors.
What is the
social issue

being addressed by Enchanted Makeovers?
The issue of homelessness is a very complex problem. Not long ago, women and children were rare at rescue missions and shelters. The harsh reality is that today, they are more common than ever.
Children
A recent report by the National Center on Family Homelessness found that…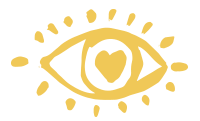 1 in 45 children
in the United States are homeless.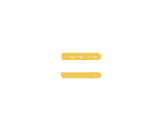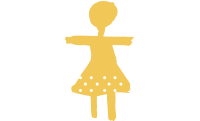 1.6 million children
are facing a life without a stable environment.
A stable, nurturing environment = better outcomes
Behavioral and psychological scientific studies have shown that a stable, nurturing environment leads to better outcomes in physical/mental health, developmental milestones, academic performance and overall well-being.
Female Veterans
The US Department of Housing and Urban Development found that…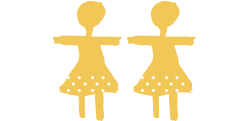 More Than 2x as Likely to be homeless
Female veterans are more than twice as likely to be homeless when compared to female non-veterans in the U.S. (2.5)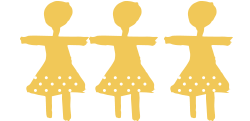 More than 3x as likely to be homeless
Female veterans living in poverty are more than three times as likely to be homeless than female non-veterans in the poverty population (3.4)
According to the National Coalition for Homeless Veterans,
13% of the adult homeless populations are veterans.
Why are women & children in shelters?
Our programs nurture women and children living in shelters. Many women and children living in shelters are there because they have escaped extremely challenging situations such as:
We create environments and programs for women and children that educate, empower and inspire hope for the future.
How Our Full Circle Mission Works
We have an unmatched ability to create a connection with the shelter, its residents and the surrounding community. As our Founder Terry says "Changing the way we serve, changes the way we see each other."
We never see it as we're helping the women as the women have helped us in so many ways. We're all just walking together as one. The women and children in the shelters have taught us so much. I want people to know they have so much to teach you too. You may have never been through domestic violence. But have you been disappointed? Have you known any pain? Come and share your story. You have a story to share. Let's all walk together.
Scientific Studies that Support our Mission
The U.S Department's Health & Human Services
The effectiveness of Enchanted Makeovers' unique model has been featured on the U.S. Department's Health and Human Services website for Homeless and Housing Resources in the article "The Four Walls Around Us".
The Cleveland Clinic Journal of Medicine
A study called "Creating a Healing Environment" documented the correlation between a healing environment and overall patient well-being. It also found that inner-city children have greater disease burdens and worse outcomes compared to children living in a nurturing environment. The article focused on the role of the "healing environment" and aesthetic surroundings as critical to health outcomes and overall well-being.
The Center for Disease Control (CDC)
The CDC is also focusing on the impact of environment and overall well-being as evidenced by their study conclusion "Well-being is a positive outcome that is meaningful for people and for all sectors of society. Good living conditions are fundamental to well-being".
Learn more here about Terry's Story and the team that supports Enchanted Makeovers.
Learn how you can get involved and change your life in the process!